In Daylite you have the possibility to print records in a list view.
Switch to the list view and right-click on the column header to display the desired columns.

Then select the data you want to print and choose File -> Print XXX or use the key combination cmd (⌘) + P.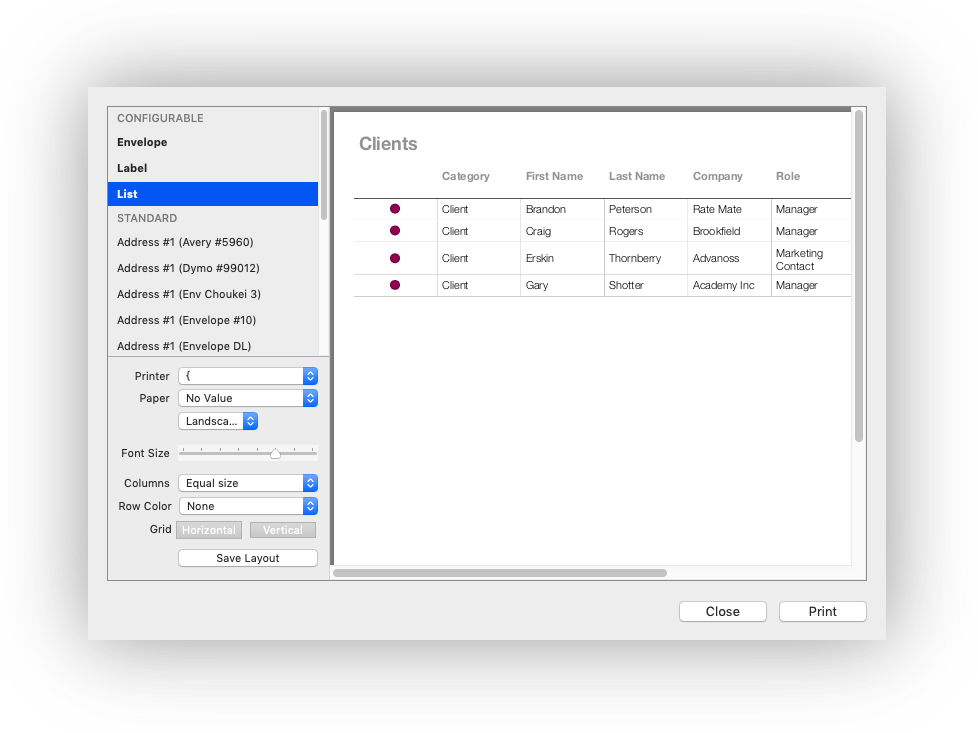 Select at the shown print dialogue the layout and customize it individually. If you have created an individual layout, you can save it for future printouts by clicking on the Save Layout button.

Related articles
How do I create a smart list?
How can I sort contacts in Daylite?
How do I create favorites in Daylite?