Create Kanban boards with the Daylite plugin Boards to structure your projects and increase the efficiency of your project management by taking advantage of the visualization of your tickets.
Once you have installed the Boards plugin, you'll find two automatically created smart lists in the Daylite sidebar on the left under Objectives. Please note that these smart lists will be recreated upon a Daylite restart in case they got deleted. These smart lists assist you in finding projects with existing boards easily.


Daylite smart lists for Boards
smart list: All Boards
You'll see all active and inactive projects in Daylite, for which a board was created, regardless of the project owner


smart list: My Boards
This smart list shows all active and inactive projects in Daylite that you own and for which a board has been created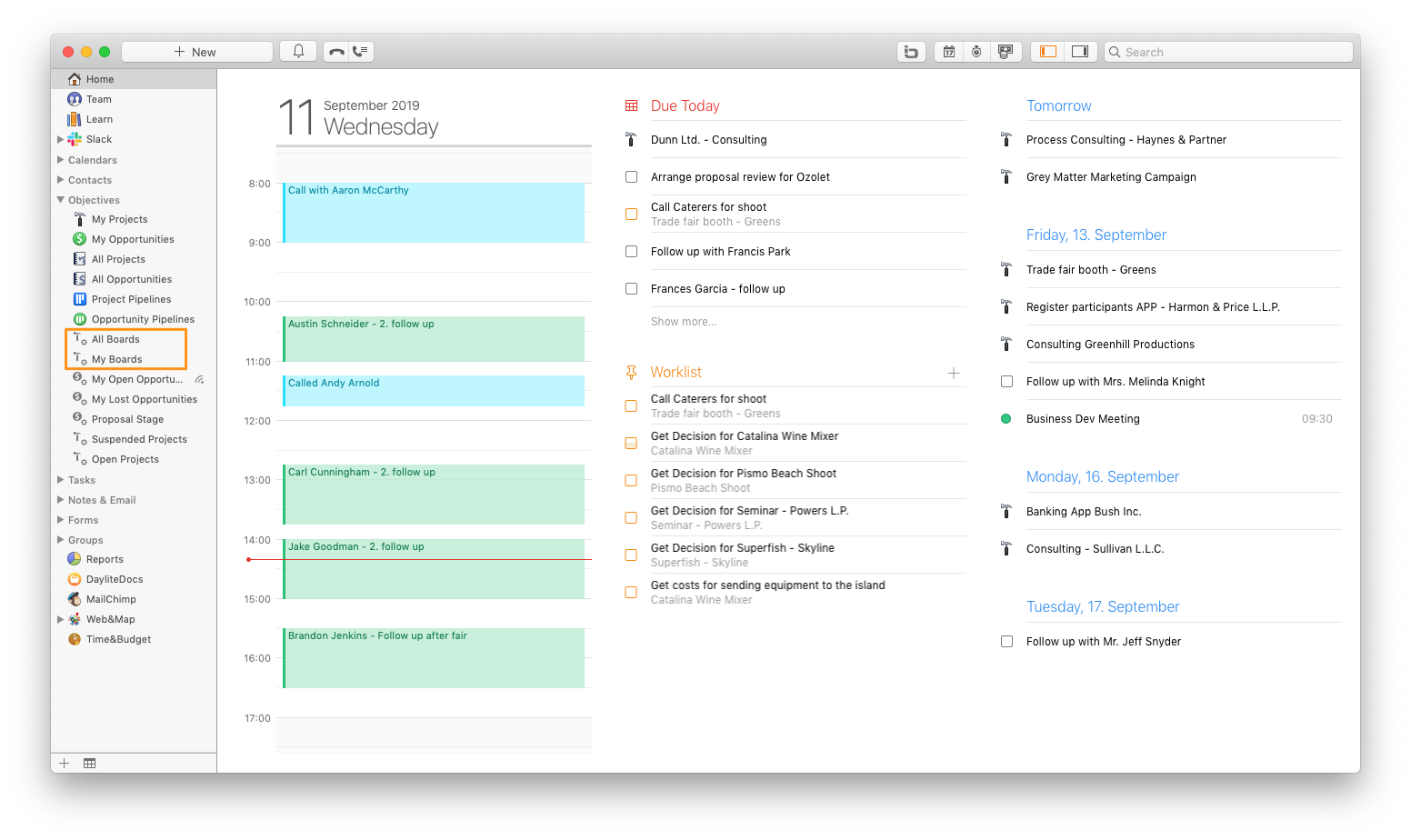 Related articles
What is Boards?
How do I create a board?
How do I save and manage templates for Boards?
How can I delegate a ticket in Boards?