The Daylite plugin Web&Map shows the addresses of your appointments from Daylite in an Apple Map view. Therefore just use the appointment search out of Web&Map. Open the detailed view of the appointment, share the address to the Apple Maps app and display the route to your appointment.

Show an appointment on the map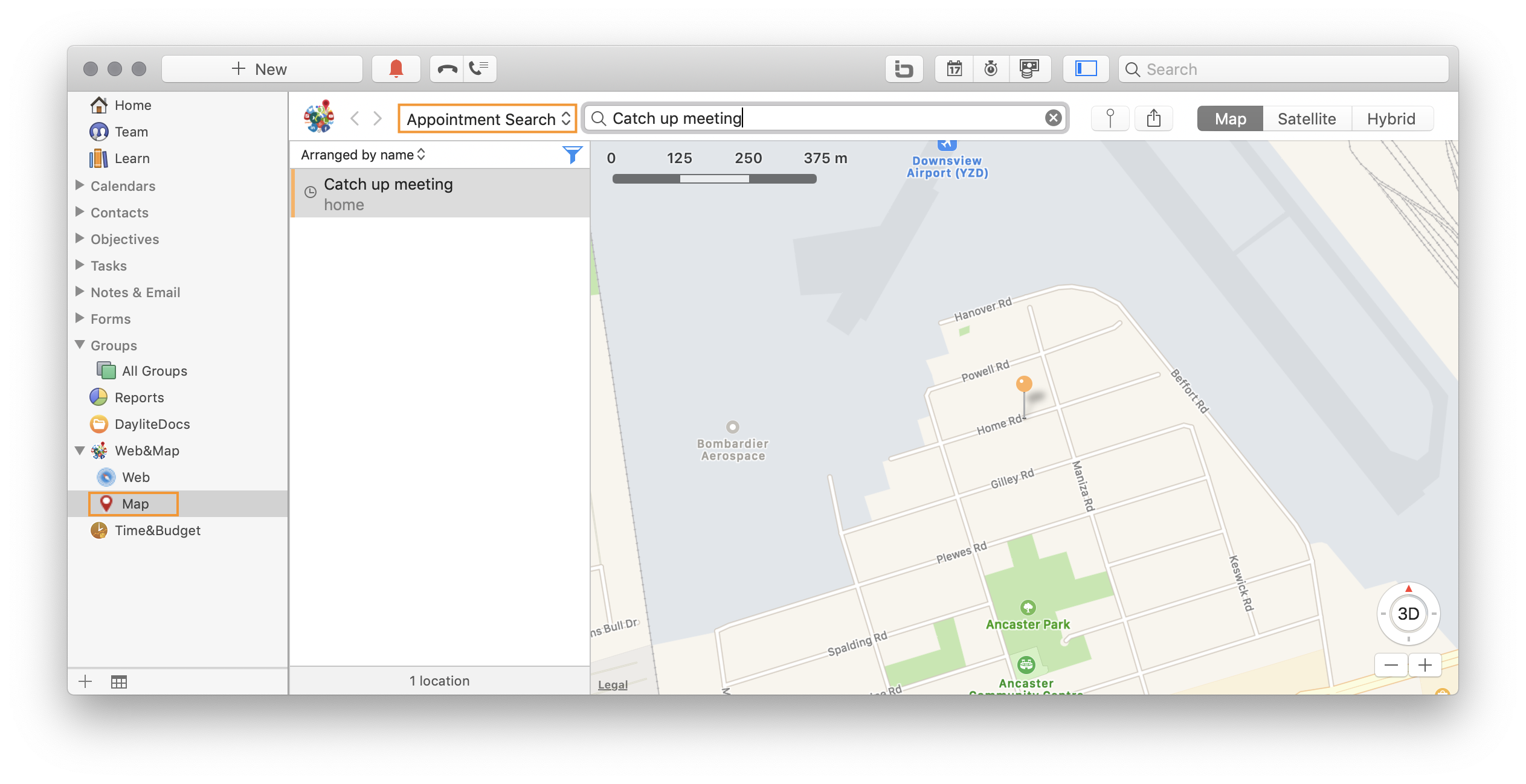 To show an appointment in Web&Map, do the following:
In Daylite, go to the sidebar on the left and select Web&Map -> Map
Select Appointment Search from the dropdown menu
Enter the name of the appointment into the search field
Double-click the desired result
Click on the map pin to view the details of this search result
Related articles
What is Web&Map?
🎬 Can I view linked objects in the detail view?
🎬 How can I display selected people and companies on a map?
🎬 How do I conduct a vicinity search using Web&Map?
🎬 Can Web&Map update the geo data of my Daylite contacts in the background?