The plugin Web&Map for Daylite, lets you update or add address information for a Daylite appointment with one click. Just use Web&Map's address search via the map pin.
Address look-up in an appointment: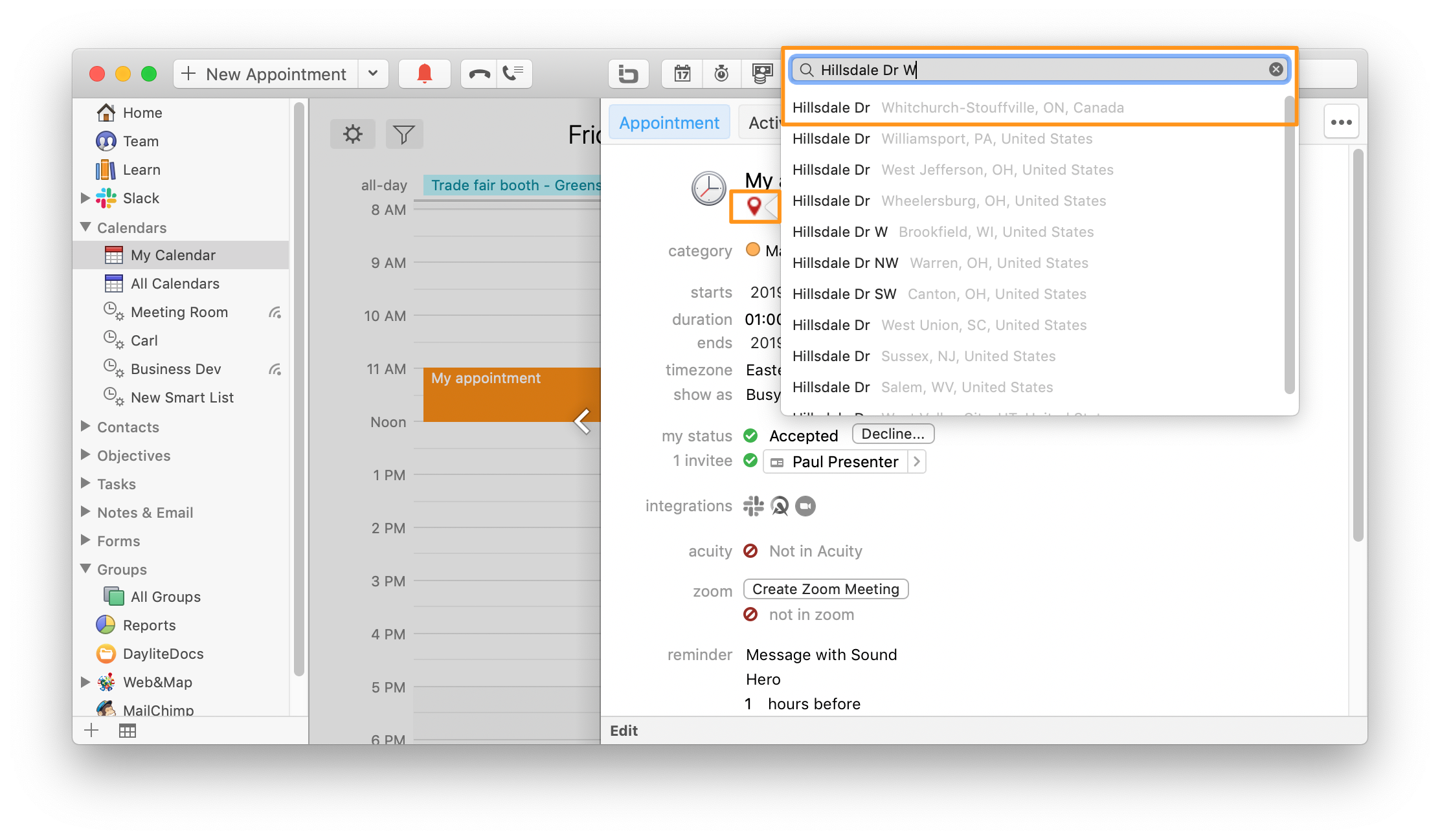 Open the desired appointment in Daylite and click on Edit
Click on the red maps pin in the location section. Enter your search string to begin the search
Double-click on the address you'd like to integrate into your record
Please note:
If you use the address search on an appointment that already has an address associated with it, the new address from the search will overwrite the existing address on file.
Related articles
What is Web&Map?
🎬 Can I view linked objects in the detail view?
🎬 How can I display selected people and companies on a map?
🎬 How do I conduct a vicinity search using Web&Map?
🎬 Can Web&Map update the geo data of my Daylite contacts in the background?