The Daylite plugin Web&Map lets you update address information for company records with one click and lets you add additional addresses quickly. Just use Web&Map's address search via the map pin.
Address look-up in a company record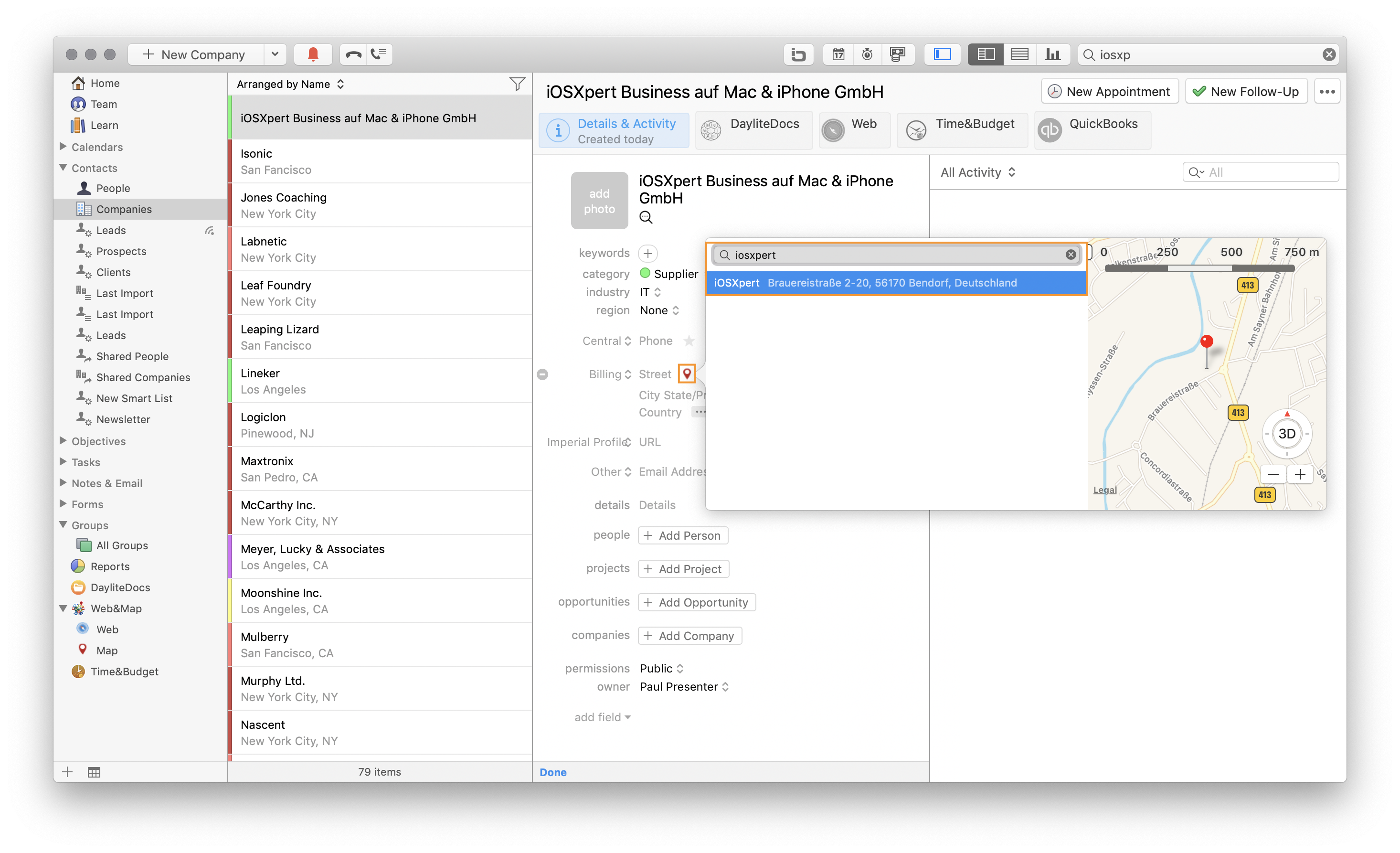 Open the desired company record in Daylite and click on Edit
Click on the red maps pin in the address section. Web&Map automatically performs a search for the existing company name. You can edit the search term anytime
Double-click on the address you'd like to integrate into your record
If the company name from the search differs from the current company name in Daylite, Web&Map automatically offers you to replace the record entry with the new name

Please note:
If you use the address search in Web&Map for a record that already contains an address, the old address will be replaced when you integrate the new one from the search.
Related articles
What is Web&Map?
🎬 Can I view linked objects in the detail view?
🎬 How can I display selected people and companies on a map?
🎬 How do I conduct a vicinity search using Web&Map?
🎬 Can Web&Map update the geo data of my Daylite contacts in the background?