To move an appointment with a Zoom meeting, first move the Daylite appointment. Then, in the appointment, click the Zoom integrations button and chose update Zoom meeting.
If you have accidentally moved a Daylite appointment and the already created Zoom Meeting doesn't match its time and/or date anymore, you can easily reset your Daylite appointment to its original time. Simply choose Edit Zoom Meeting -> Move appointment to Zoom Meeting date: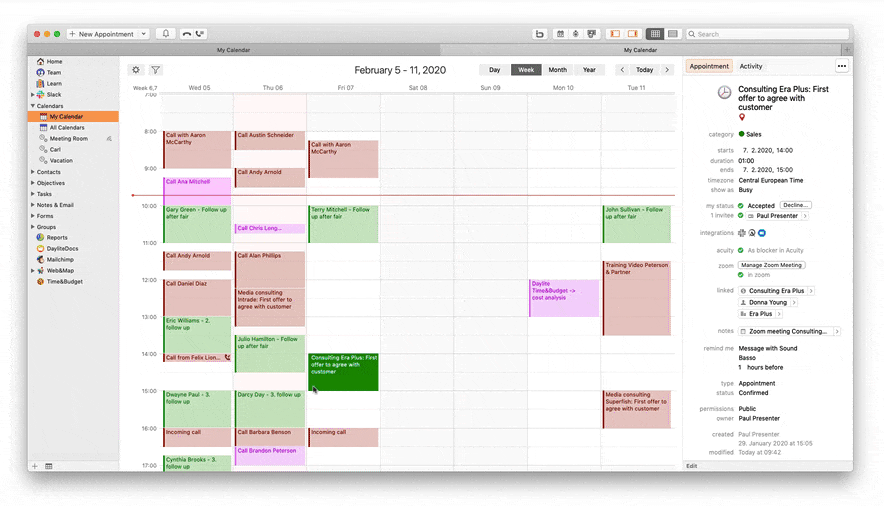 The Daylite appointment has now been reset to the original time and matches the Zoom meeting details again.
Related articles
🎬 How do I set up Zoom integration using ProductivityTools?
🎬 How do I create a Zoom meeting in Daylite?
🎬 How do I delete a Zoom Meeting?
What is the Zoom integration within the ProductivityTools?