To use the Estimated Time feature, you need the Daylite app ProductivityTools. This feature makes it possible to quickly determine the estimated time of several tasks. For example, you can quickly see the time required for a project.
Please note: An estimated time need be entered in the task beforehand. This tutorial shows you how to set the estimate time of multiple tasks at once.
In this tutorial you will see how to calculate the Estimated Time.
Select the desired tasks
Use the right mouse button. The sum of all estimated times for the tasks is displayed in gray
In this tutorial, you will learn how to place the Estimated Time function on the right mouse button.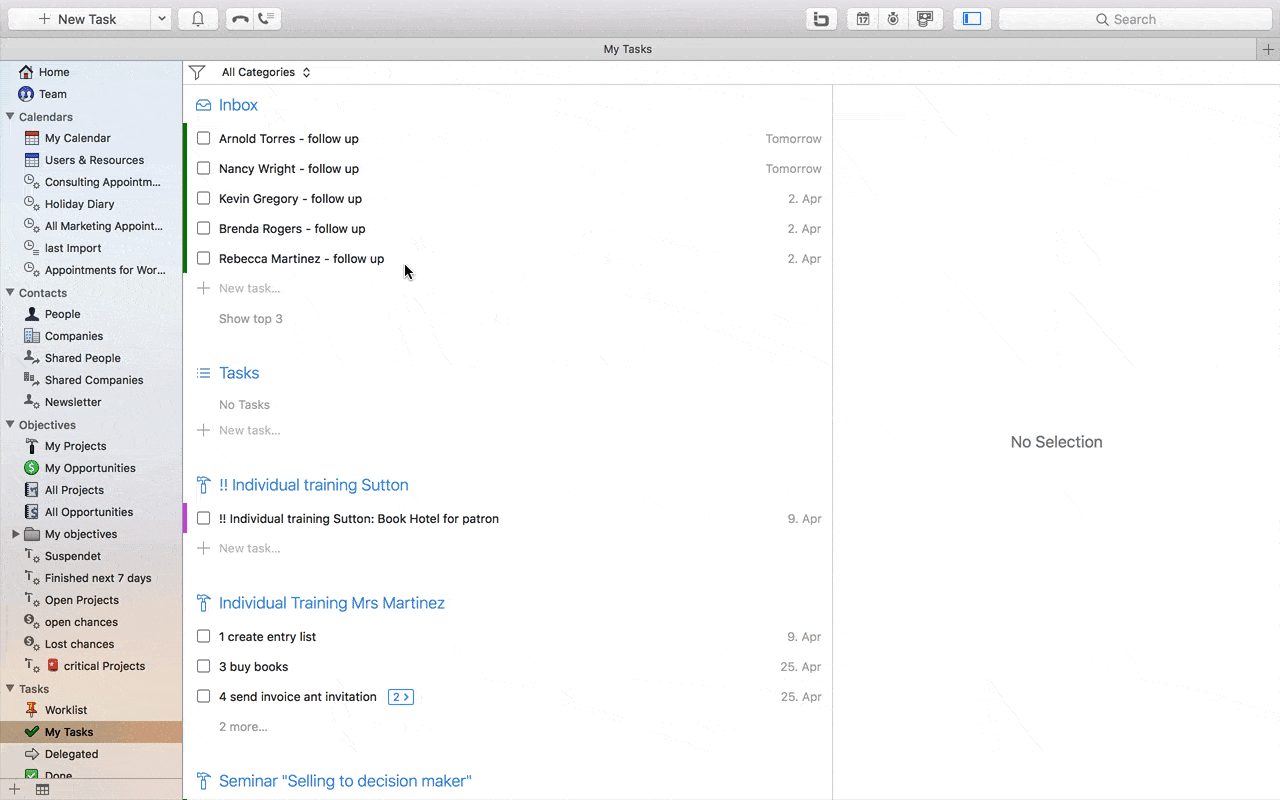 Related articles
How do I use ProductivityTools to change the due date of tasks?
🎬 How do I configure the contextual menu in Daylite?
What is the Zoom integration within the ProductivityTools?