If you receive the welcome message of the iOSXpert PluginCenter to create a new account when you log in to a Daylite database, this means that no PluginCenter account has yet been created for this Daylite database.
A PluginCenter account is only valid for the Daylite database from which it was originally created. The PluginCenter account information is stored centrally in the Daylite database and applies to all users. It is not possible to use a single PluginCenter account with several Daylite databases.
If you use several Daylite databases alternately, you need a separate PluginCenter account for each database. Please note: each PluginCenter account requires its own e-mail address. Registering multiple PluginCenter accounts with the same email address is not possible.
If you have created a PluginCenter account for a test database that you no longer use, but would like to use the e-mail address associated with this PluginCenter account for a new account, please contact our support.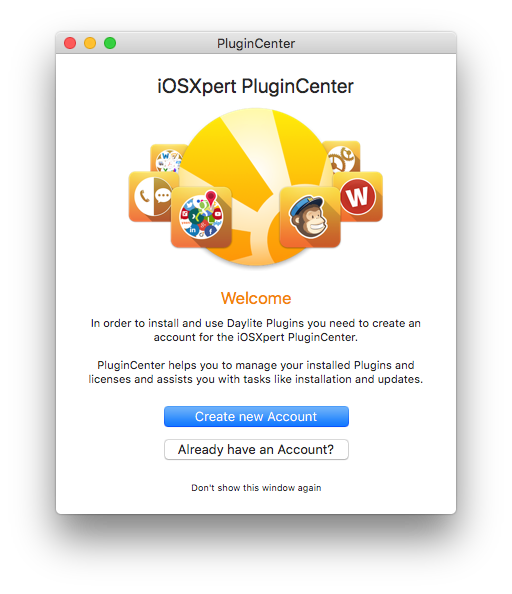 Related articles
What is the iOSXpert PluginCenter?
Why do I need to register for the iOSXpert PluginCenter?
How do I install the iOSXpert PluginCenter?