If a Daylite user of your database with a silhouette
in front of the name instead of a business card when linking to an object, this indicates that the user is no longer associated with the contact.
In this case, please check in the Daylite Preferences under User&Teams whether the user is still connected to the correct contact. If this is not the case, please select the button Change and re-establish the link to the corresponding contact.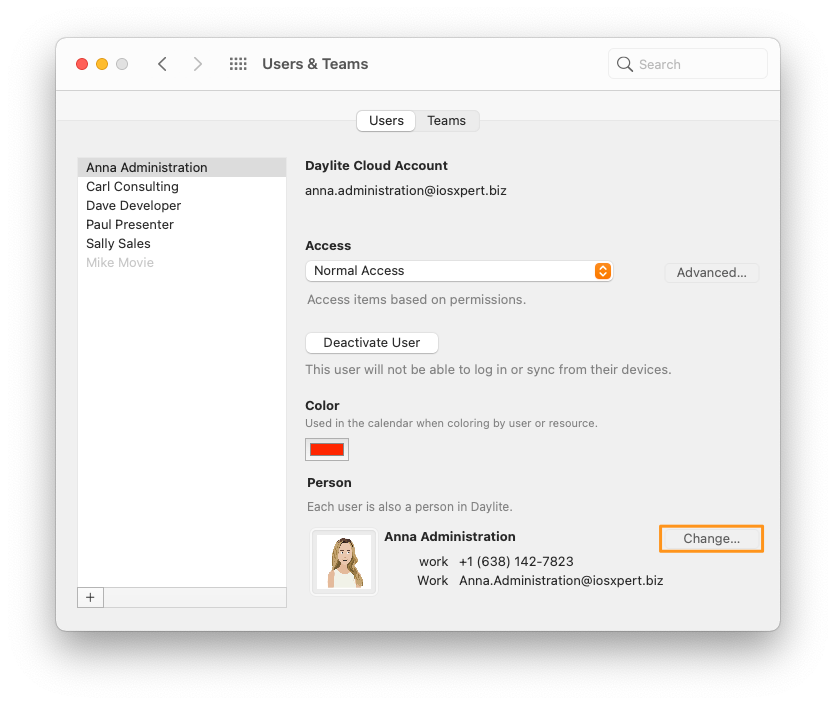 Related Articles
How can I view the calendar of another user in the Daylite app for iPhone and iPad?
What is Daylite's background synchronization?
How do I add new users to my Daylite Cloud database?