If a Daylite user of your database with a silhouette
in front of the name instead of a business card when linking to an object, this indicates that the user is no longer associated with the contact.
In this case, please check in the Daylite Preferences under User&Teams whether the user is still connected to the correct contact. If this is not the case, please select the button Change and re-establish the link to the corresponding contact.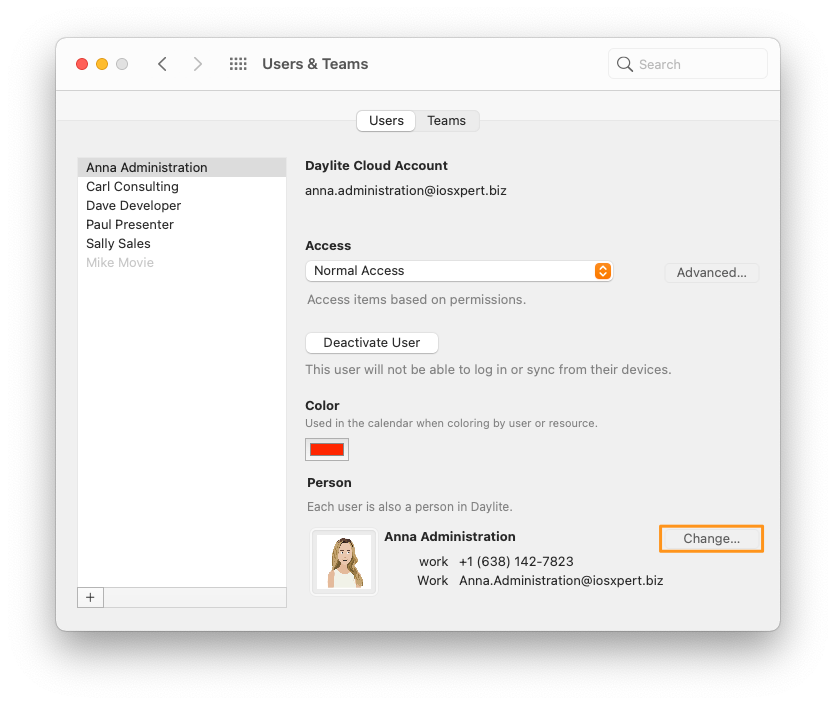 Related Articles
How do I connect Daylite to the Apple Contacts app on the Mac (CardDAV)?
What are the system requirements for Daylite Cloud?
What are the user access levels in Daylite and how do they differ from another?