If a red exclamation point at the top of the Daylite window indicates an interrupted synchronization, you can display the entire error message by clicking the exclamation point -> Error Details -> Additional Information. If a Primary Key Mismatch is displayed here, this can have two different causes.
The server computer, the Daylite database or the client computer were restored from a backup
The error occurred during regular operation without any user interaction, such as restoring a backup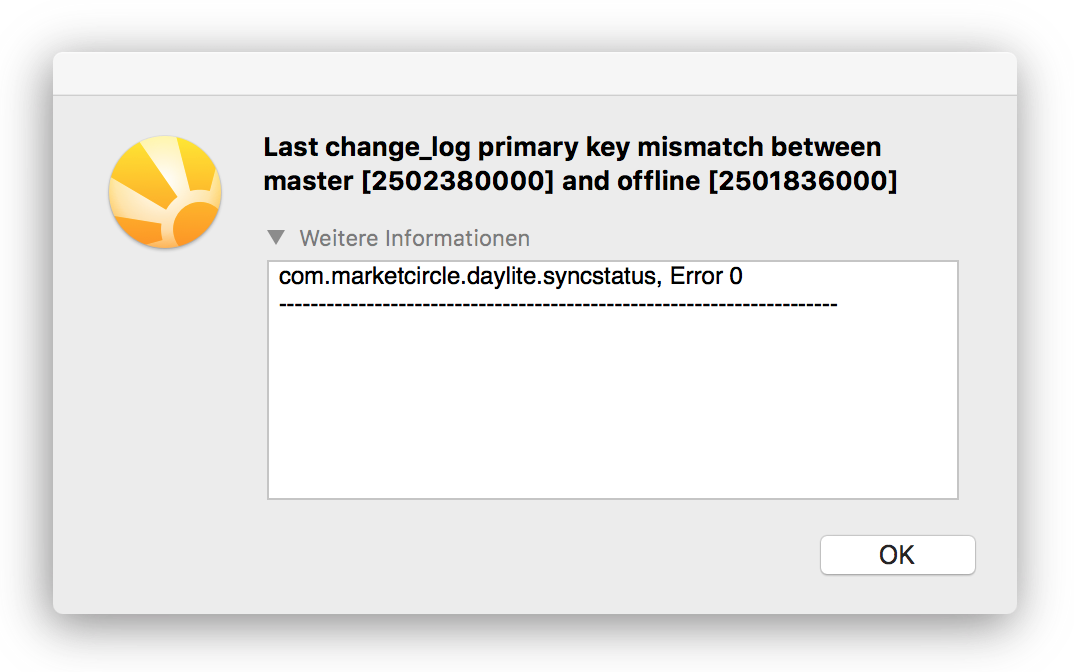 In both cases, please contact our support team and send us a screenshot of the error message as well as information about a possible restoration from a backup.
Please note: Do not enter any more data into Daylite as soon as the error occurs!

Related articles
What are the system requirements for Daylite Cloud?
What information is needed to process a support request?