In this case, the company is linked to the person record in Daylite, but not defined as a default company. To set a company as a default company, please proceed as follows:
Select the personal record in Daylite and click Edit
Move the mouse over the linked company that you want to define as the default company.
Click the button first and then click
Now choose Define as Default Company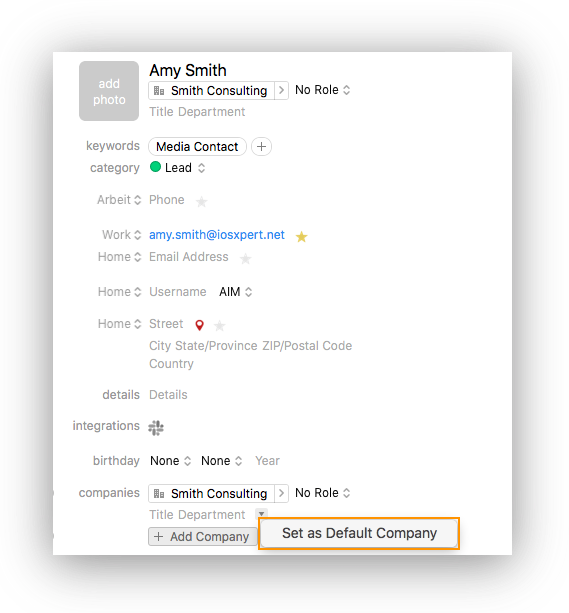 Related Articles
How do I create favorites in Daylite?
How do I merge duplicate records in Daylite?
How often are Daylite updates released?