Don't miss out on sales opportunities just because you forget to put them in Daylite. The Daylite Mail Assistant (DMA) helps you make more revenue by enabling you to capture sales opportunities as soon as they arrive in Apple Mail.
You can create a sales opportunity in the Daylite Mail Assistant as follows:
Select the desired email in Apple Mail and click Add to Daylite

Click on the plus sign to the right of Destinations

Enter the desired details of the opportunity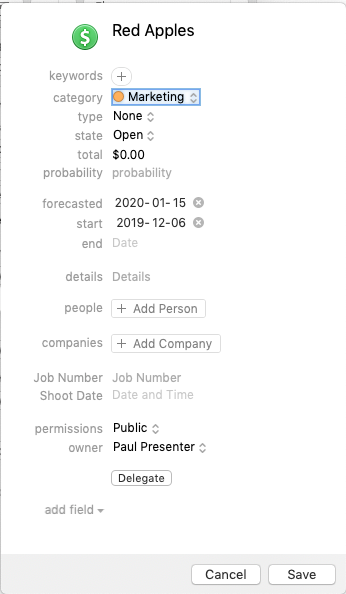 In Apple Mail, you can add more details to the chance by clicking on the button

to the right of the chance's name and selecting Edit or View in Daylite.
Related articles
How do I install the Daylite Mail Assistant (DMA)?
How do I hide the Daylite Mail Assistant (DMA)?