If you want to prevent an email notification from being sent when scheduling an appointment in Daylite, please do the following:
Create a new appointment
If you want to send an email notification to people, add it to the Invited People section. To do this, click Add Person. Please make sure that the person has a valid email address
If you do not want to send email notifications to people, add the contact in the Linked section by clicking Add Link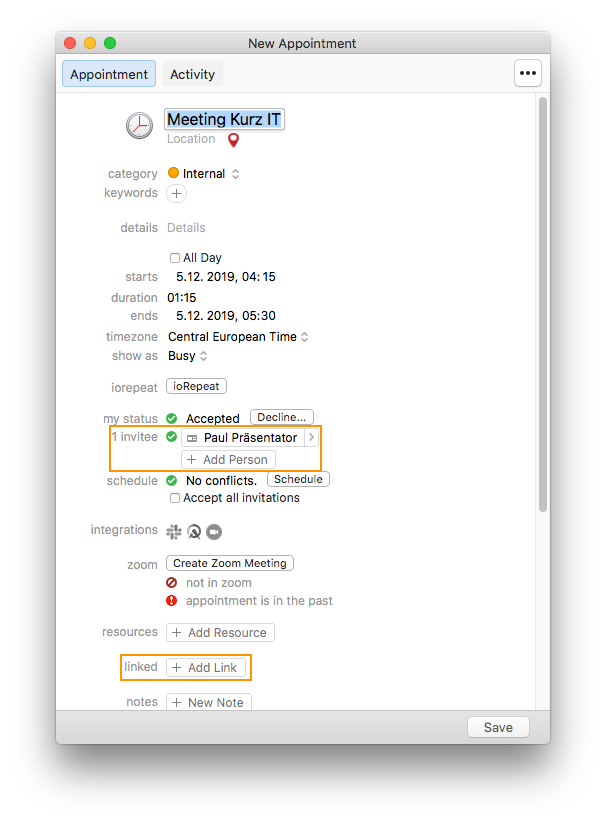 Related Articles
How do I manage other users' calendars?
🎬 How do I manage appointments with Daylite?
How do I accept or decline appointment invitations in Daylite?