This article covers the methods to send emails from Daylite.
First Method
You can use the letter template function to merge a letter and send it by email.
Proceed as follows:
Choose a person
Select Edit > Merge > Write Letter in Daylite from the menu.
Select a template. (Note: Letter templates can be customized by selecting Daylite > Preferences > Letter templates.)
Enter a title.
Select the E-mail option and select how you want to send the e-mail. (send directly or open in Apple Mail before shipping)
Click Merge.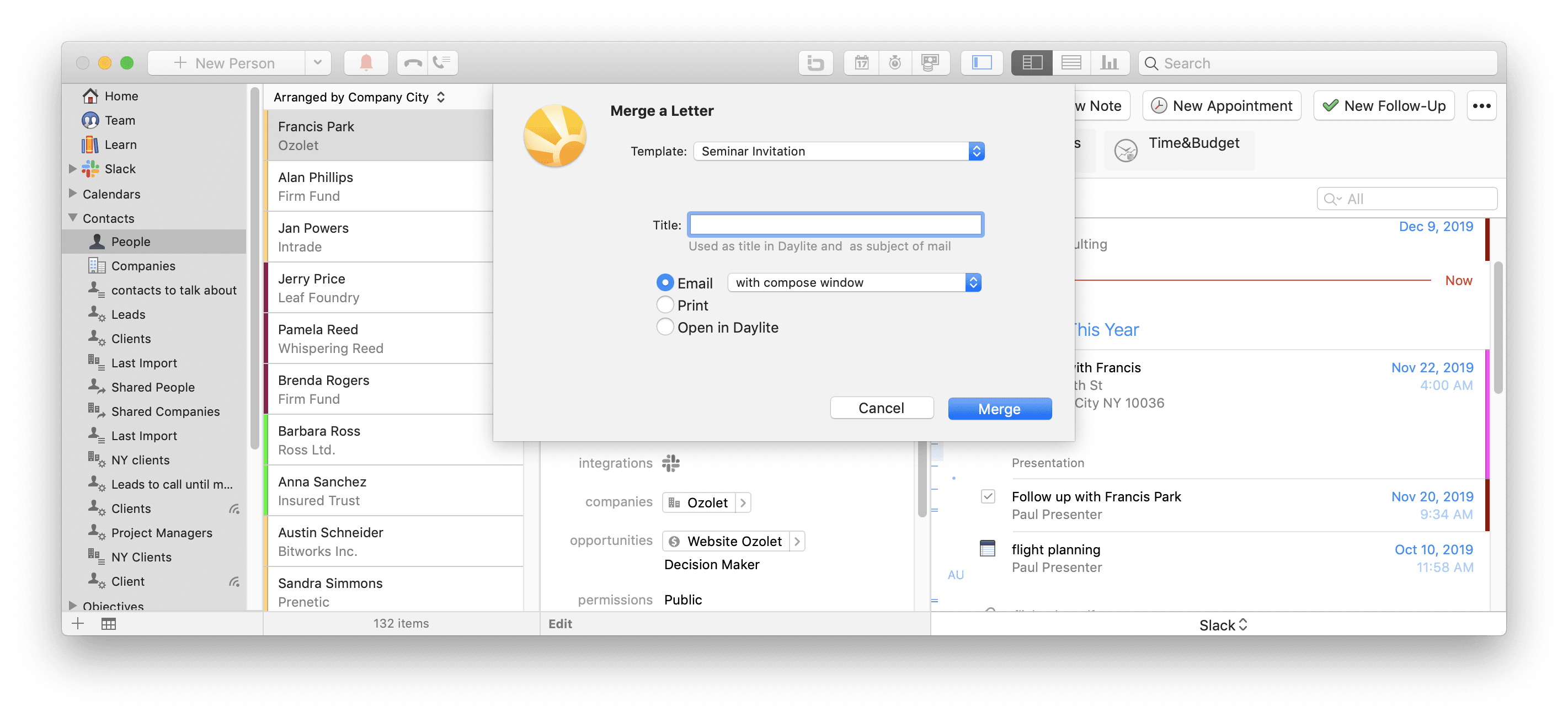 Second Method
You can right-click on an object and write an email without a template.
The prerequisite for this is that you have placed the command "Write email" on the right mouse button.
To do this, go to Daylite > Preferences, choose Personal > Contextual Menu, select the Person tab and add the Write Email option to the menu.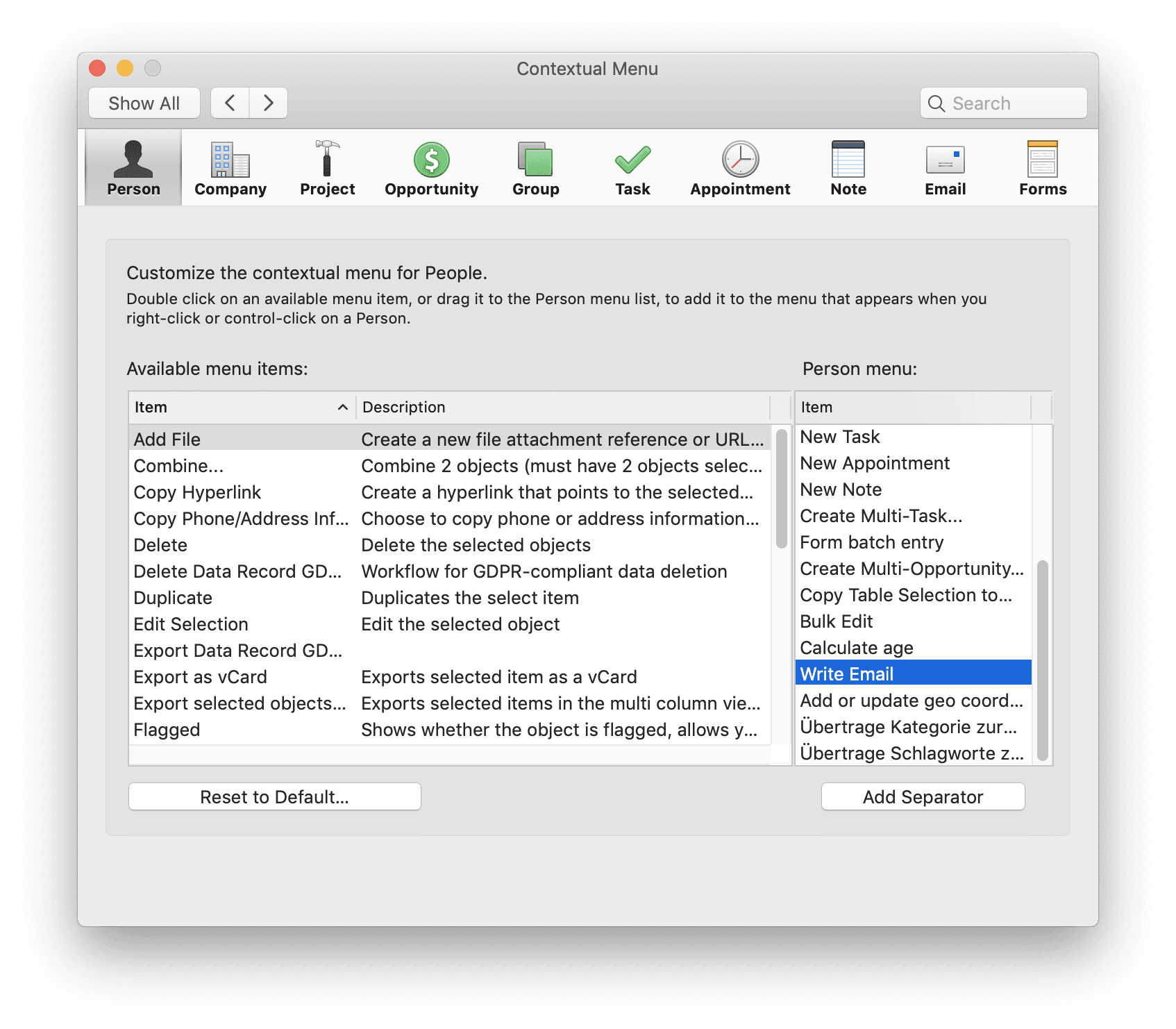 Here you will find a video explaining how to use the right mouse button.
To then write the emails in Daylite, please proceed as follows:
Select a person.
Right-click (or control click) and select Write e-mail.

Related articles
How do I email a note created in Daylite?