This article covers emailing notes from Daylite.
Simply follow these steps to email a note:
Select the note in Daylite.
Right-click on the note and select Email Selected Note.
A new mail window opens with the contents of the note.
This feature is also available for emails stored in Daylite.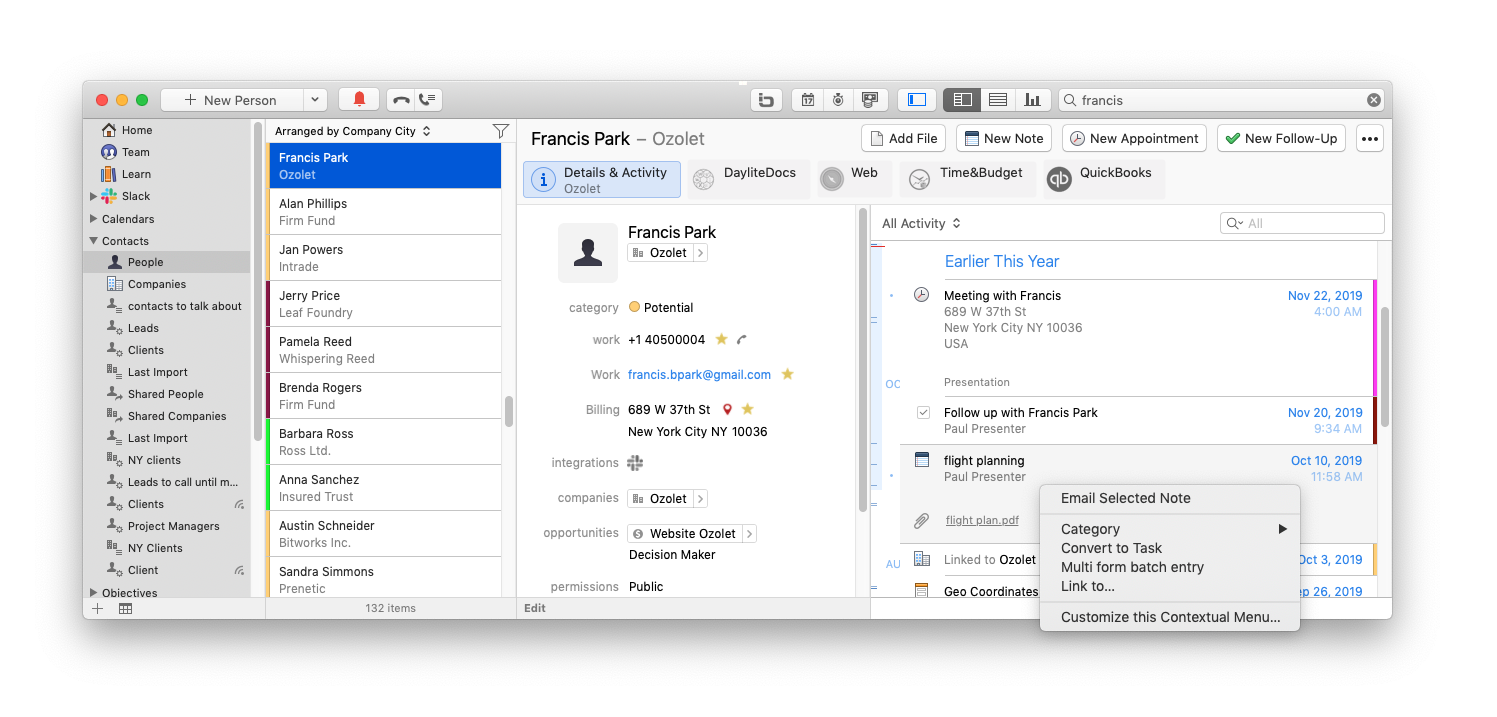 Related articles
How can I remember the details of my contacts?