You can use Daylite as well on iOS devices like your iPhone and iPad. To make sure that Daylite is compatible with your iPhone or iPad, please check the system requirements for Daylite.
If your iPhone or iPad is compatible, please proceed as further described, depending on if you're using Daylite Cloud or Daylite self-serve.

For Daylite Cloud customers
1. Download the Daylite App from the Apple App Store
2. Open the app on your iPhone or iPad
3. Choose Login
Enter the same Email address and password, you usually use as well to login to Daylite on your Mac.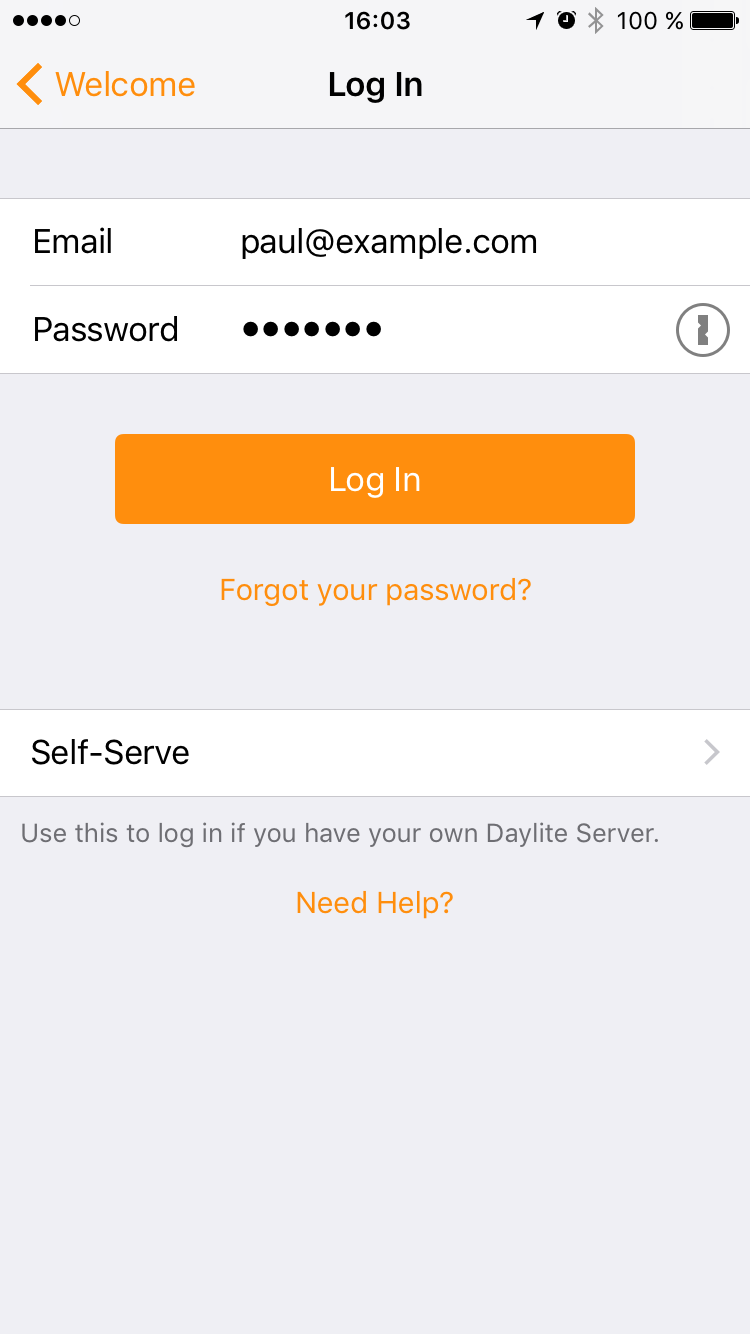 For Daylite self-serve customers
1. Select Self-Serve
2. If you are on the same network as your server, select your server and enter your Daylite user name and password
3. If you are not on the same network as your server, type in your external server address and enter your Daylite user name and password
4. Click on Log In