An automated backup will be centrally conducted on Marketcircle's cloud server. An additional backup of the Daylite database on your end devices is not required. Configuration or maintenance on your end is not required as it's handled by Marketcircle.
Should you still require your database to be exported you can start this process in the cloud backend. In the Daylite Preferences navigate to Account -> Export All Data...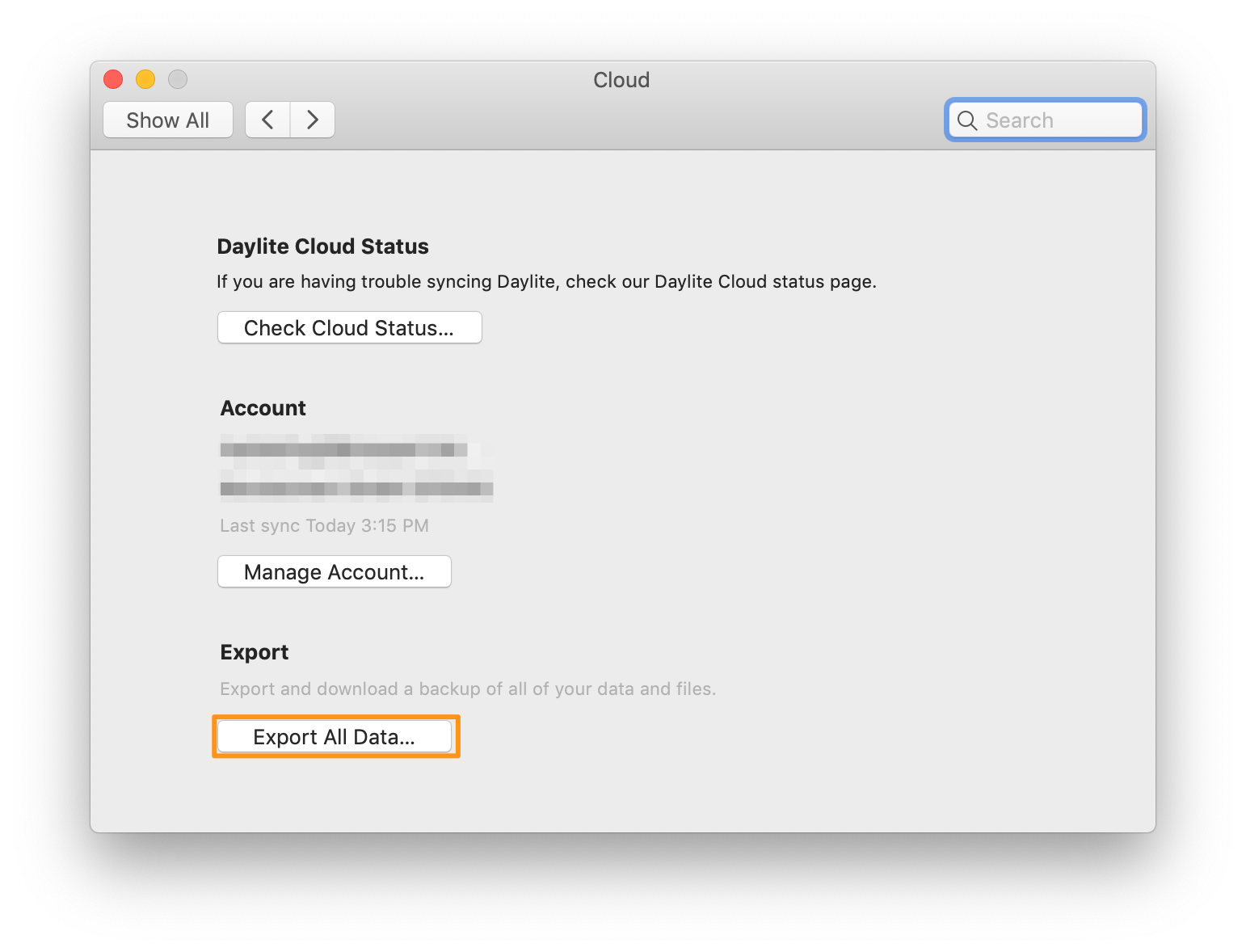 A browser window opens. On the bottom of the open page, click on Create Data Export.
Please note: The export can only be initiated by a Superuser.
Related articles
About Acuity Scheduling - Online Appointment Booking System
🎬 How do I set up Acuity integration for Daylite multi-users?
How do I install the iOSXpert PluginCenter?
How do I install iOSXpert Plugins in Daylite?