DayliteDocs installs a helper application called Docs2Daylite when it's being installed on a Mac.
To add documents, simply drag your PDF files onto the Docs2Daylite app icon which is located in your applications folder and on the Mac's desktop.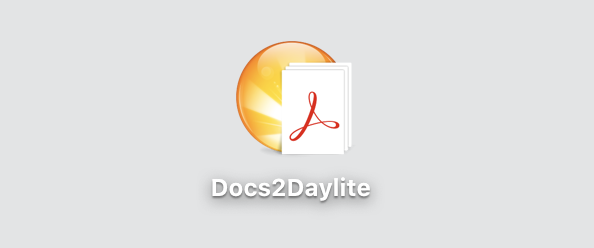 The icon can also be placed in the dock and files can be imported by dragging them onto the icon in the dock. Docs2Daylite has no setting or menu interface of its own, it imports PDF files right away.
Please note that currently only PDF files can be imported.
After the import completed successfully, Daylite automatically switches to the Notes & Email section. The imported file will be added to a new note.
Related articles
What is DayliteDocs?
How do I scan documents with DayliteDocs?
Which document types are supported by Docs2Daylite?
🎬 How do I configure DayliteDocs?