The Daylite plugin Web&Map allows you to open websites directly in Daylite. This article covers how to add a website to an existing record like a contact, a project, an opportunity or a group.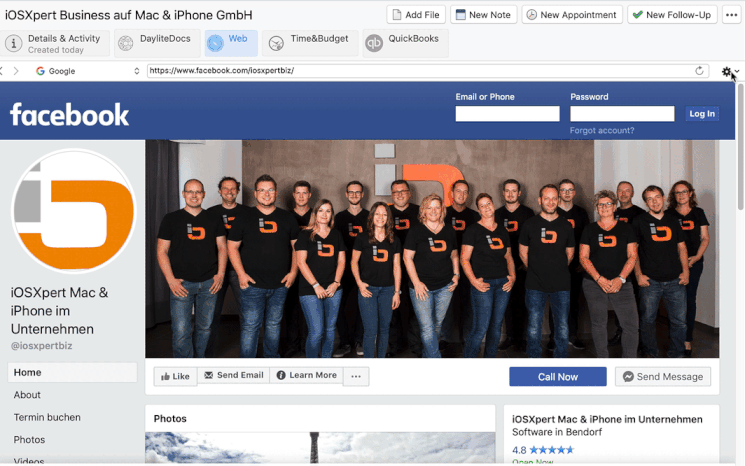 Add a website
Select a record in Daylite
Select the tab Web&Map
Enter a URL and press Return
Click on the gear icon
Click on Add to Object
Review the URL, chose a label and add a note, the click on Add
Projects, opportunities and groups now display the referenced website. People and companies display the website in the record details.
The following article covers how to open websites with Web&Map:
How do I open websites in Daylite with Web&Map?
Related articles
🎬 How Do I view contact details in Web&Map?
How do I add my own web service for searching with Web&Map?
What is Web&Map?