In this article you will learn how to transfer conversations and files from ChatMate Pro to Daylite. This process allows you to save not only text messages, but also pictures, audio, video files and even locations to Daylite so you can open them later in Apple Maps or Google Maps.
What is to be transferred:
Open ChatMate Pro and search for the desired chat participant
Export conversation:
Next to the name of the chat participant you will find the Daylite icon
Move the mouse over the icon to see the contextual menu
Select Export conversation from the contextual menu




Select conversation:
Now you can choose which conversations you want to export to Daylite
After you have selected the desired conversation, confirm your selection by clicking on the button at the bottom right (see screenshot)




Checking the selected files:
If you have selected file formats in addition to chat messages, a window will now open and offer you a preview of all selected files
Here you have the option to check which files should be transferred to Daylite and to deselect them if necessary.
Confirm your selection with Import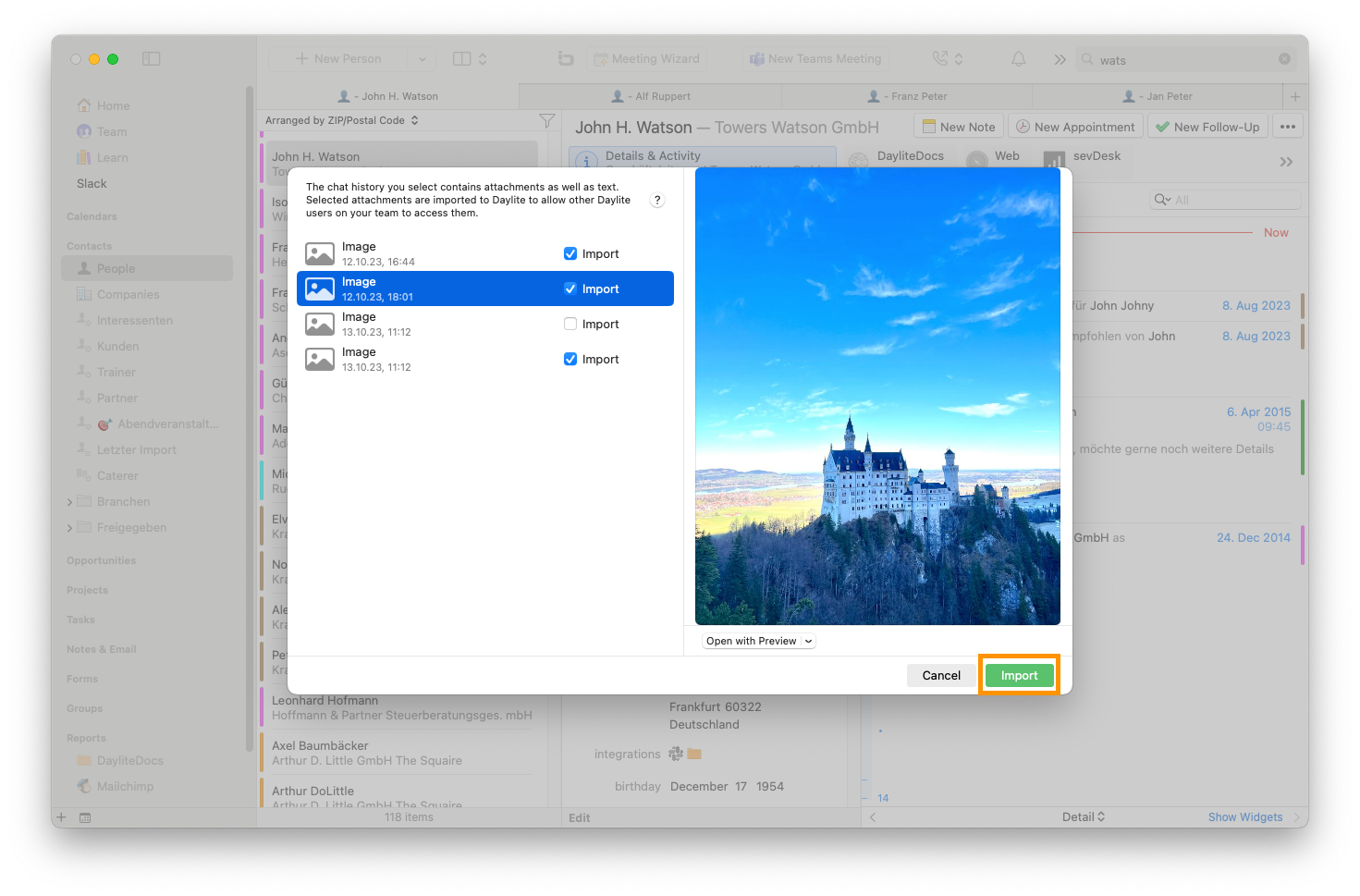 Depending on the size of the conversation and the number of files contained, this process may take a moment.
Related articles
How can I add contacts from WhatsApp to Daylite?
How can I connect WhatsApp with Daylite?
What are the requirements for using WhatsApp in Daylite?